New: Sounding Board Lecture Links can be found in our Links section.
Who Are We?
Oceanids is a University of California, San Diego organization and support group promoting friendship and services to the UC San Diego community. Oceanids is open to all who are interested in UC San Diego as well as faculty, staff and active members of campus support groups and their spouses. In particular, we shall:
Welcome and assist newcomers and visitors to the University campus and community

Fund fellowships and undergraduate awards recognizing scholarship and service

Sponsor interest groups to promote fellowship and strengthen the academic community
Oceanids service activities include: Undergraduate service awards, graduate fellowships, Friday Cafe, Kitchen & Baby Equipment Exchange and other service projects. The Newcomers group welcomes and assists new members to the UC San Diego community throughout the academic year. For more information on Newcomers, contact Liz Wills, (858) 454-6858.
Our annual events include: Fall Welcome Lunch, Holiday Party, Whale Watching , Desert Camping, Museum Bus Trip, Campus Focus, Theater Fund Raiser and Spring Luncheon, just to mention a few.
Interest Groups are the backbone of our Oceanids organization. They are here to meet the many varied needs of our UC San Diego families. If you are interested in book clubs, day trips, bird watching, practicing your French or German, wine tasting, playing bridge, join us. For a more complete list and description of our groups, click on
Interest Groups
.
Join!
If you are a University scholar, researcher, staff member, visiting guest of the University or a person interested in being part of a vibrant University community, you are invited to join us. We are located in the UC San Diego International Center. For more information, please contact oceanids@ucsd.edu, or download a membership application.
President's Message
As April 1 approaches, we are reminded of our extensive collection of sayings about fools. There's no fool like an old fool; a fool and his money are soon parted; he is living in a fool's Paradise; fool me once, shame on you; fool me twice, shame on me.

Our children can hardly wait to fool us on April 1. Usually, their attempts are fairly transparent and we have to pretend to be suckered. European newspapers have a stronger tradition than we of printing bogus headlines and articles on April 1. Perhaps the best piece I remember was a cable sent around to State Department personnel by the agricultural attaché at our Embassy in Vienna. At the height of the frenzy over gene-modified crops, he described in great detail how the Lipizzaner show horses were to be subjects of gene manipulation. As with any good satire, you were well into the article before you began to realize that all was not right. In the last line, the author reminded us that it was, after all, April 1.

We are all eager not to appear foolish. We sometimes o to ridiculous lengths to avoid situations where we are unsure; we decline to try something new out of fear that we might make an embarrassing mistake. Before we do something adventurous or go somewhere unknown, we ask for assurances that we will not be seen as foolish. We so hate appearing ignorant or naïve that we often will not venture into what could be interesting experiences.

Most of us in Oceanids or Friends have traveled abroad and can sympathize with some of the difficulties faced by newcomers to San Diego. We dedicate resources to helping them get acquainted in nonthreatening situations and learn strange American ways and customs. Kudos to all those who tutor, serve at the Friday café, run the kitchen exchange, participate in the Wednesday coffee, introduce our holidays, give cooking lessons, give financial support to our organizations. We encourage the newcomers to take part in our interest groups and help them laugh off uncomfortable encounters. We help them feel a little less strange. We hope to spread the attitude that no one need feel foolish when trying something new.

There is another fool, the one in literature who speaks truth to power. The court jester is allowed to ridicule the nobility. The naïf or fool in Russian folklore is a truth-teller. The beggar by the side of the road is the Christ child in disguise. Near the end of the opera Boris Godunov, the simpleton accuses the Czar of murder and after the Czar and his entourage have passed by, sings "Woe and sorrow always, poor hungry Russian folk…."

It's good to remember that the "foreigners" at UCSD are probably very gifted people in their own countries or they would not be able to study here. Sometimes their observations of us and the United States catch us up and force us to see things in a new light. As we continue to make newcomers feel at ease, let's appreciate the wisdom they bring to us. In Scripture it is written: "Be not forgetful to entertain strangers, for thereby some have entertained angels unawares."

Liz Bonkowsky, President, Oceanids, lizbonkowsky@yahoo.com
Special Announcements
*********************************************************************

To be voted on at the Spring Luncheon

Oceanids Board Slate

2016 - 2017

President: Liz Bonkowsky

President-Elect: Kim Signoret-Paar

First Vice Presidents: Chris Chase, Olivia Dorman

Second Vice President: Mary Cutchin (membership)

Recording Secretary: Mary Hanson

Treasurer: Jim Bunch

Co-Financial Secretaries: Liz Winant, Kim Signoret-Paar

Nominating Committee* : Hulya Saygin (cont.), Maxine Bloor (alt.), Diana Vines, Marion Spors

*Two additional Board Members to be elected

at the June Board meeting

*********************************************************************

Oceanids'

Membership Spring Luncheon

Guest Speaker: Barbara Sawrey, Associate Vice Chancellor for Academic Affairs/Dean of Undergraduate Education, UCSD

Thursday, May 19, 2016

Bali Hai Restaurant

South Pacific Room

2230 Shelter Island Drive, SD

11:00 - 11:45 am Social Hour

11:45am - 2:00 pm Buffet Lunch

$25/person

Reservations Required

($30 after May 12)

For more information, see Newsletter

*********************************************************************

UCSD Stein Institute for Research on Again and Center for Healthy Aging-

Roehr Memorial Lecture Series:

The Science of Laughter and Chocolate

Wednesday, April 27, 2016

5:00 - 5:30 pm

Free Event

Guest Speakers: Dr. Lee Berk and Chef Ryan Berk

For more information and to register for this event, visit: http://Roehr-Memorial-Lecture-Laughter-and-Chocolate.eventbrite.com

*********************************************************************

Join Oceanids -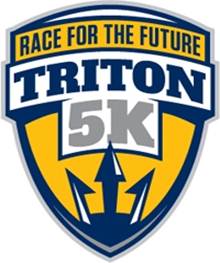 UC San Diego Triton 5K Run/Walk
April 10, 2016
9am
Entry Fee $35
Sign up for Team Oceanids at: http://5k.ucsd.edu and stop by the Oceanids tent before and after the race. We hope to see you there!
*********************************************************************
UCSD Tours
Sundays, Year-Round at 2pm
South Gilman Information Pavilion
Cost: Free
Walking Tours - 1st Sunday of the month
Bus Tours - Remaining Sundays of the month, excluding holidays
Reservations are required.
Call (858) 534-4414 or visit www.ucsdnews.ucsd.ed/tours to make your reservation.
*********************************************************************
For questions regarding the website, please contact Mary Woo, mwoonew@gmail.com