CCoM and CSME Computer Access
If you are a CCoM and/or CSME affiliated faculty member, research scientist, postdoc, graduate or undergraduate student, and would like to obtain login credentials for using the CCoM computing resources described below, please direct your web browser to the
CCoM Internal Website
.
NOTE: The CCoM Internal Website is only viewable using ssl-enabled web-browsers running on computers with UCSD campus IP numbers (you can be located off-campus, but in that case you must use VPN to get a UCSD campus IP number).
CCoM Computing Resources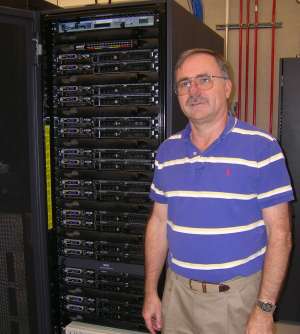 CSME Computing Resources
Shared use of CCoM's 296-core/592-GB 64-bit Xeon BANG Cluster (described above).
Apple iMac Workstations in CSME Math Graduate Student and Postdoc Offices.
28 Apple Mac Mini (NVIDIA-based) Workstations to be located in the CSME Multimedia Room in APM (funded by NSF MRI 0821816).
Other UCSD-Based Computing Resources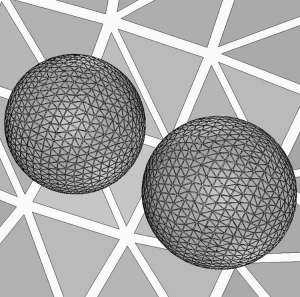 A Glance at the new CCoM Viz Wall